Publications from our faculty and the Arthur Jeffery Centre
The Arthur Jeffery Centre annually produces two publications containing articles, reviews and commentary on issues concerning Christian-Muslim relations and interactions with those of other faiths. Contact the Arthur Jeffery Centre for past copies of these publications.
The Arthur Jeffery Centre Faculty also write articles and scholarly papers for publication in books, journals, Christian magazines, and other external media publications.
See below our selection of Bulletin Online Articles
Bulletin Online​​ Articles
Heading of Type
Bulletin Article 1 
Bulletin Article 2
Bulletin Article 3
Heading of Type
Bulletin Article 1 
Bulletin Article 2
Bulletin Article 3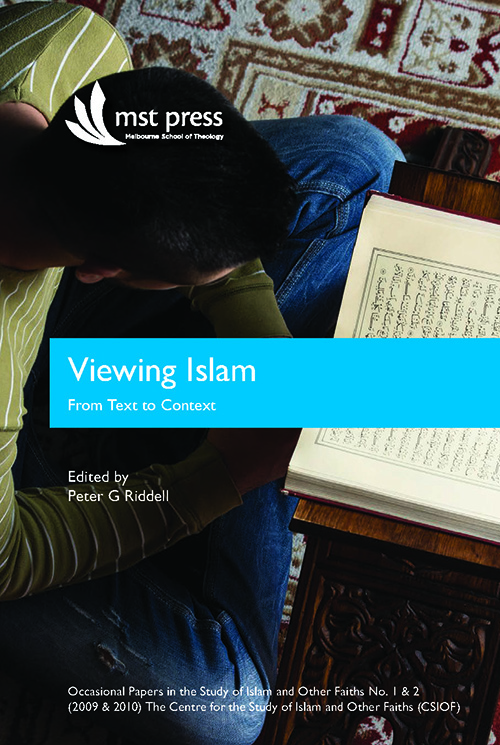 Issue 1 & 2 - From Text to Context​
Edited By: Peter G Riddell
Topics include: The Development of Early Islam according to the Neo-Revisionists; Jihad: What does the Qur'an really say?; Fighting Unbelievers: Greater and Lesser Jihad; Issues affecting the Relationship between Islam and the State in Australia; Is Islam compatible with 21st Century Western Values and Ideals?; Muslim Women in Prayer.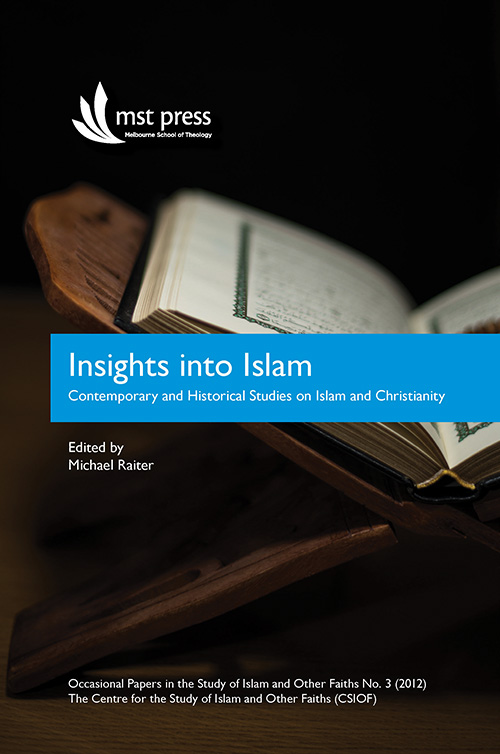 Issue 3 -Contemporary & Historical Studies on Islam & Christianity​
Edited By: Michael Raiter
Topics include: History of Islamophobia; Australian Islam and the Battered Wife Syndrome; Using the Bible in Da'wa; Islam in Europe; Perspectives towards people with Disabilities.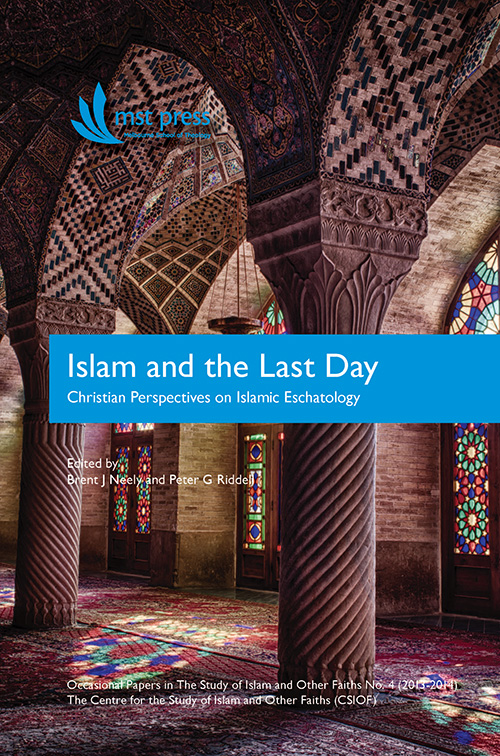 Issue 4 - Christian Perspectives on Islamic Eschatology​
Edited By: Brent J Neely & Peter G Riddell
Topics include: Torment in the Grave and a Christian Response; Sunni Hadith concerning the Last Day; The Antichrist in Classical Islam; Death and Judgement; Woman and Islamic Eschatology.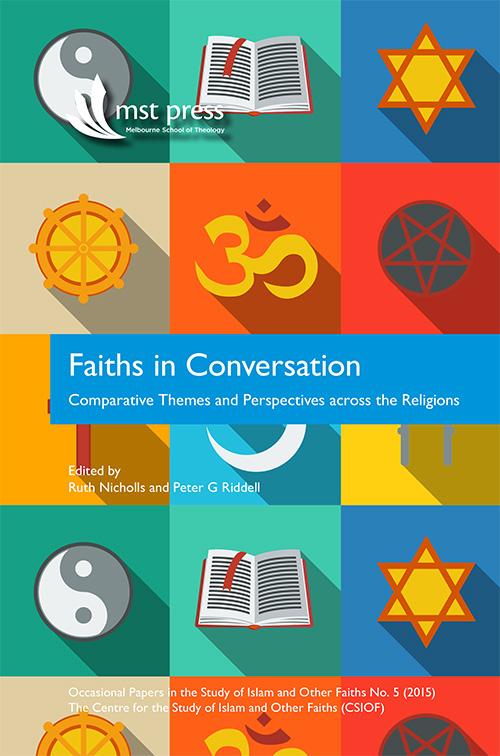 Issue 5​ - Comparative Themes in & Perspectives across the Religions
Edited By: Ruth Nicholls & Peter G Riddell
Topics include: Death and Dying in Hinduism and Islam; Interconnection between Buddhism and Chinese Religions; Islam and Judaism; Outside Influences on Judaism; From Eastern Religions to New Age Religions; Islam, the Cross and Christ Victorious.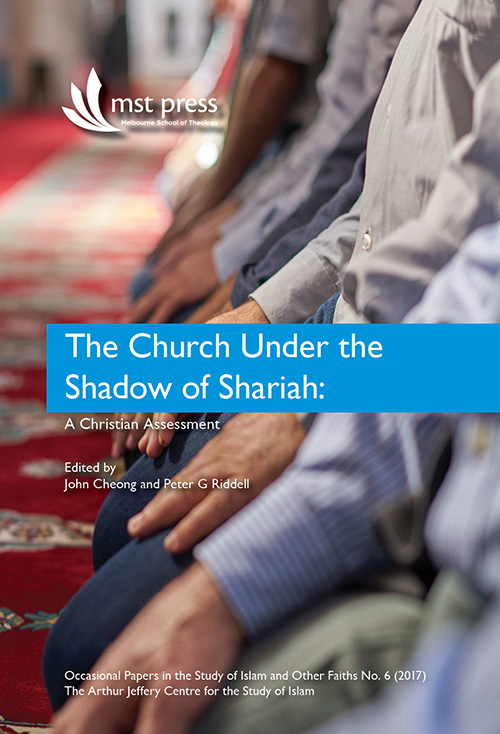 The Church under the shadow of Shariah
Issue 6 - A Christian Assessment
Edited By: John Cheong & Peter G Riddell
Shariah Law is an increasingly common topic of conversation in the 21st century. Many Muslim-majority countries are strengthening Shariah Law as the basis of their legal systems. Even where Muslims are in minority situations, there is an increasing push for aspects of Shariah to be incorporated within Western counties. Yet Shariah Law is a highly controversial topic, not least because of its chequered history of treatment of religious minorities. This new volume considers the experience of Christians living under Shariah Law, both past and present. Diverse Muslim contexts are considered, with particular attention falling on the Muslim-majority states of Southeast Asia: Indonesia, Malaysia and Brunei Darussalam.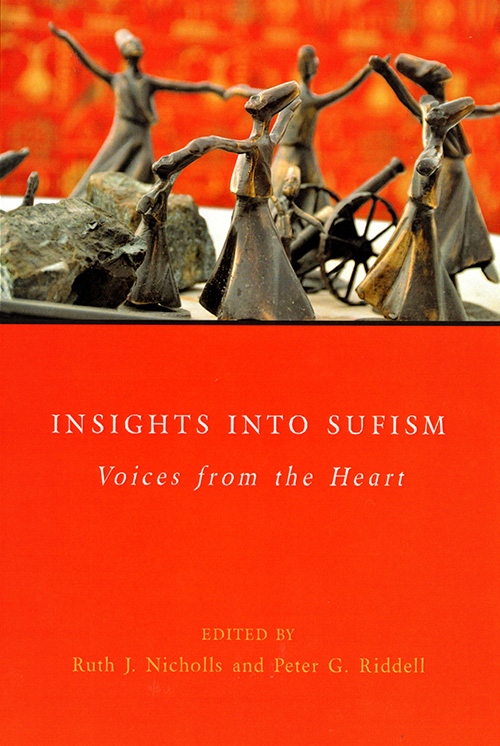 Insights into Sufism: Voices of the Heart
Issue 7 - A Christian Assessment
Edited By: Ruth Nicholls & Peter G Riddell
Sufism has long constituted one of the most powerful drawcards to people embracing Islam. This book considers a broad range of questions relating to Sufism, including its history, manifestations in various countries and communities, its expression in poetry, women and Sufism, and expressions among popular spirituality. In addition, the volume challenges the long-held view of Sufism as being necessarily peaceful, through a consideration in one paper of Sufis engaging in violent Jihad. The book works at the interface between the scholarly and the practical, using rigorous methodology to ensure that its findings are reliable, while also giving attention to how Sufi thinking impacts the daily lives of Sufis. This represents an original and important dimension of this study, given the significant role played by Sufis throughout Islamic history in enriching discussion of intellectual and charismatic questions, as well as informing popular practice among "Folk" Muslims.
Ayesha's Sisters: Some Perspectives on Women in Islam
Issue 8 - A Christian Assessment
Women in Islam – a controversial subject? This volume of the Arthur Jeffery Centre's Occasional Papers attempts to recognise some of the challenges that Muslim women experience while at the same time honouring and respecting their lives within both their religious and cultural contexts. Islam is not monolithic: it is culturally diverse though being a Muslim does unite these women in their religious practices, impacts their worldview and has a determinative effect on how their lives are lived in practice. Within the confines of this small volume the articles attempt to explore various perspectives of life, as lived by a Muslim woman. Some of the articles are general to women's issues: some are more specific.
Topics include:  When Women Speak; Women in the Qur'an; Mothers of the Faithful; Women Practitioners of Islam; Women and Fatwas; Women and Shari'a Law; Muslim Women and the Business World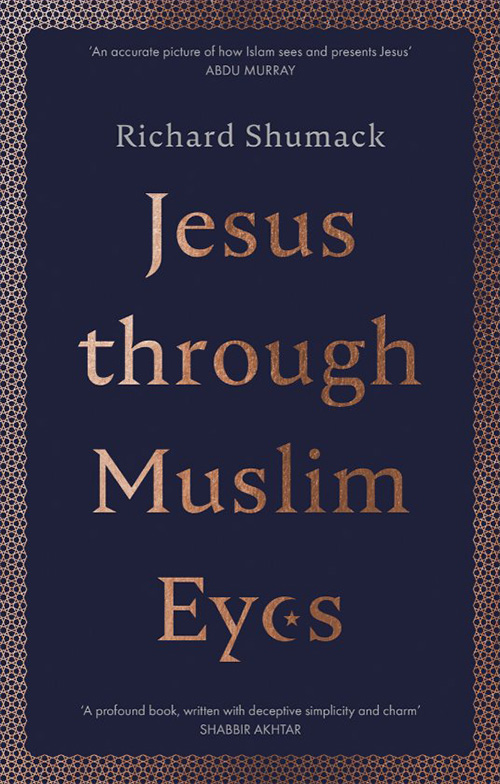 Jesus through Muslim Eyes
Muslims and Christians both love Jesus. This is because Islam and Christianity agree on many of the extraordinary claims about his earthly and heavenly life. Beyond these agreements, however, the Jesus of Islam points down a different road to that of Christianity. The Muslim Jesus wants to you to be a better person by walking a road of passionate devotion to God; the Christian Jesus wants you to be a whole new person by joining him on a road to crucifixion and resurrection. Richard Shumack calls for Muslims and Christians to embrace constructive disagreement about Jesus as the best way to both religious peace and eternal truth.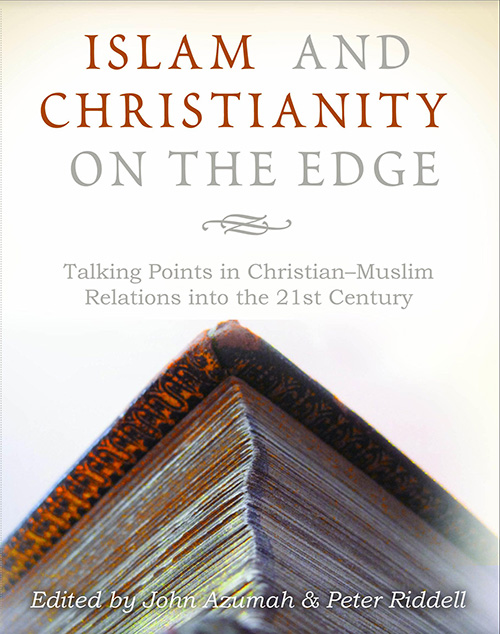 Islam and Christianity on the Edge
Edited By: John Azumah & Peter Riddell
The relationship between Christianity and Islam is complex. This collection of essays by scholars and human rights activists engages with some of the most pressing issues in Christian-Muslim relations, addressing matters of theology, the encounter between civilisations and inter-religious affairs. Some of the most controversial and sensitive questions are considered, ranging from sacred text to the politics of multiculturalism. These are key questions for the 21st century, a period when Christianity and Islam are destined to interact more closely than ever before in human history.
Topics include:
Islam and Contextualisation; Insider Movements; Recovering the Original Texts of the New Testament and the Qur'an; War Holy War; Poles Apart; Diverse Muslim Perspectives on 'True Islam'; Western and Islamic Concepts of Knowledge and Truth compared; The Compatibility of Islamic Shariah Law with the Universal Declaration of Human Rights; The Future of the Muslim Community here in Australia; Conversion and Apostasy.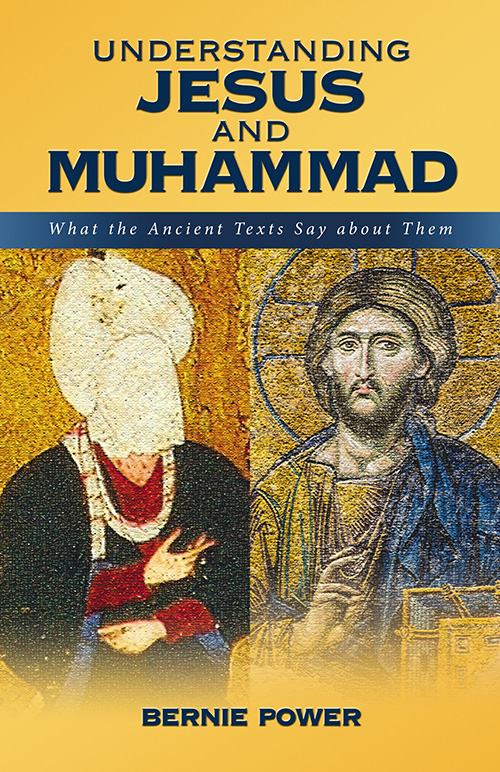 Understanding Jesus and Muhammad
What the ancient texts say about them
Jesus and Muhammad are arguably the two most influential individuals who have ever lived. Over half of the world today claims to follow them and the religions they founded: Christianity and Islam. But who were these two men? Where did they come from? What did they do and teach? And what was their vision for the future? This book answers all these questions, drawing on the earliest ancient documents we have about them. In the light of the current tensions that exist in the world, the future of civilisation may well depend on how humanity responds to Jesus and Muhammad. Topics include: Jesus from the Biblical and Qur'anic perspectives; The Qur'an on Jesus and Muhammad; Jesus and Muhammad and the question of sinlessness; miracles; violence and peace; women; the death and resurrection of Jesus and Muhammed's death; the end of the age and faith.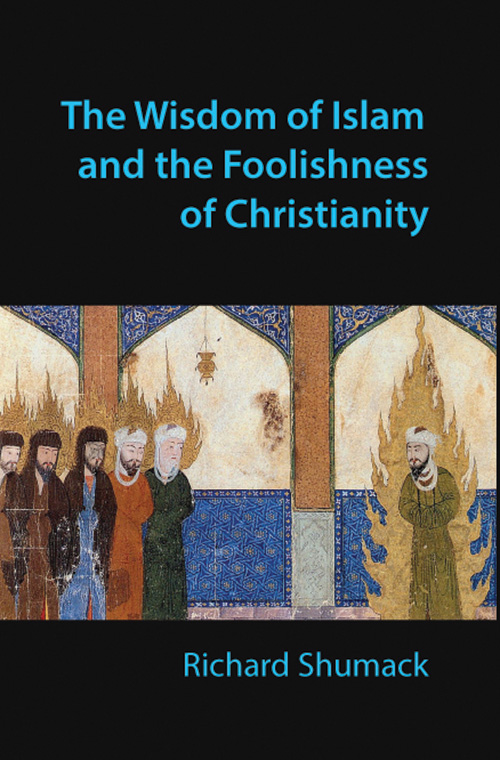 The Wisdom of Islam and the Foolishness of Christianity
A unique Christian response to nine common philosophical objections to Christianity made by Muslims.
Richard addresses the topic by considering a number of problems. They include: The problems of Certain Belief; God's Hiddenness; Human Sin; The Trinity; the Incarnation; The Cross; Revelation; Divine Ethics; Politics.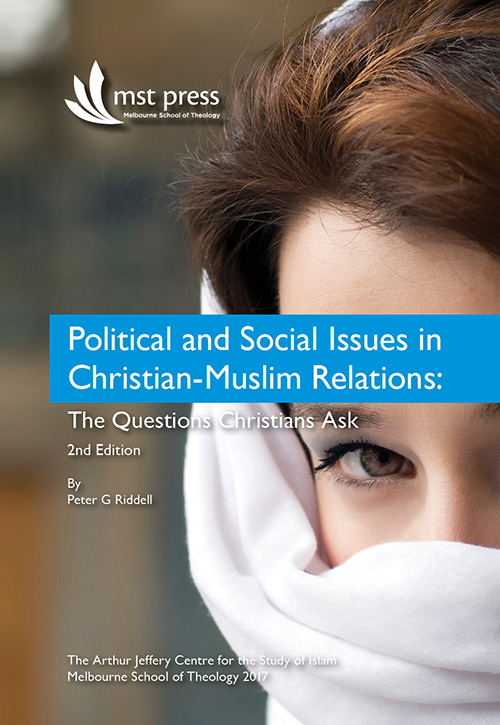 Political and Social Issues in Christian-Muslim Relations
The Questions Christians Ask (2nd Edition)
Topics include: The Development of Early Islam according to the Neo-Revisionists; Jihad: What does the Qur'an really say?; Fighting Unbelievers: Greater and Lesser Jihad; Issues affecting the Relationship between Islam and the State in Australia; Is Islam compatible with 21st Century Western Values and Ideals?; Muslim Women in Prayer.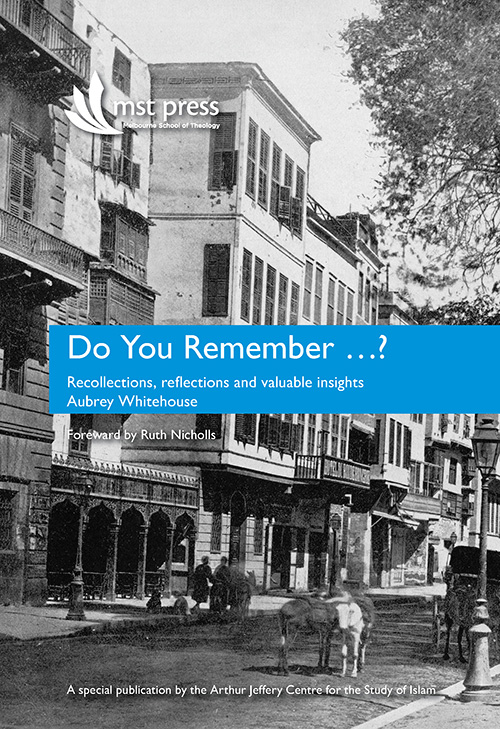 Recollections and Reflections
Aubrey Whitehouse was a student of the Melbourne Bible Institute, now Melbourne School of Theology who in response to God's call went to Egypt to be a servant of the Gospel. In this book, Whitehouse reflects on his experiences, while at the same time offering valuable insights regarding sharing God's word in an Islamic context. At times he is biographical, other times he evaluates; sometimes he is critical but he also reflects on God's goodness and his faithfulness during those years of ministry. It's an easy read and well worth it.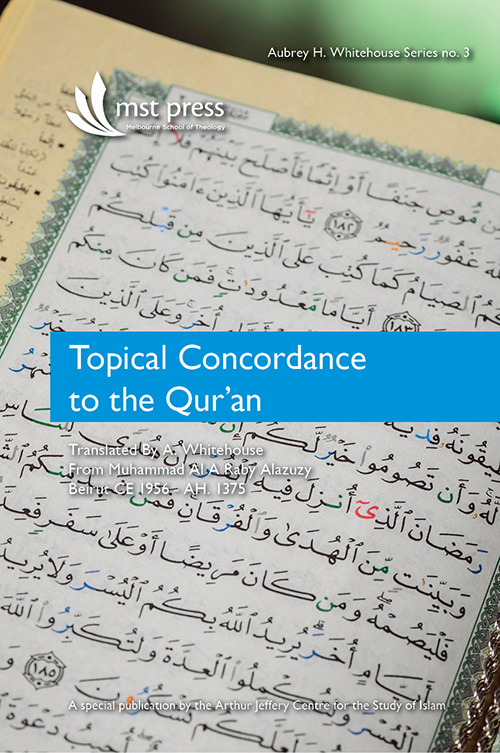 Topical Concordance to the Qur'an
This Topical Concordance to the Qur'an was compiled by a Muslim Scholar and then translated into English by Aubrey H. Whitehouse. This is a reprint of that work in a more accessible format. The purpose of this concordance (a type of index) is to facilitate the search of important topics that occur in the Qur'an by listing the chapter (sura) and verse (ayat) which relate to that particular topic or subject. Consequently, the book deals with many topics with some of the major topics being further divided into relevant subsections.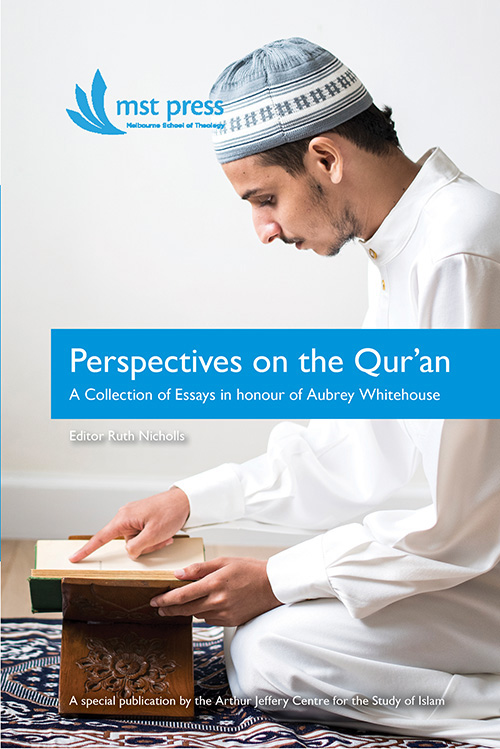 Perspectives on the Qur'an?
A Collection of Essays in honour of Aubrey Whitehouse
Perspectives on the Qur'an, is the second in a series of books honouring Aubrey Whitehouse, a former lecture at what is now the Melbourne School of Theology. Whitehouse was a student of Islam, learning first hand from his experiences of interaction with Muslims in Egypt. He also wrote extensively about Islam and this edition contains one of his essays "What the Qur'an says". Other essays include 'Reflections on a Chronological Reading of the Qur'an', 'How the Qur'an came to be', 'The Challenge of the Sana'a Manuscripts to the Muslim Claim of the Perfect Qur'an', 'The Bible, the Qur'an, and the Space in between: Telling the Story', 'Commentaries on the Qur'an: View of Biblical Characters and Christians' and 'The Use and Abuse of the Qur'an in Christian Mission'. As such it provides a window into the most important book for Muslims. 'Any genuine study of Islam must include an understanding of the Qur'an and its teaching especially from the perspective of those for whom it is their holy book and who endeavor to live by its precepts', says Ruth Nicholls, editor.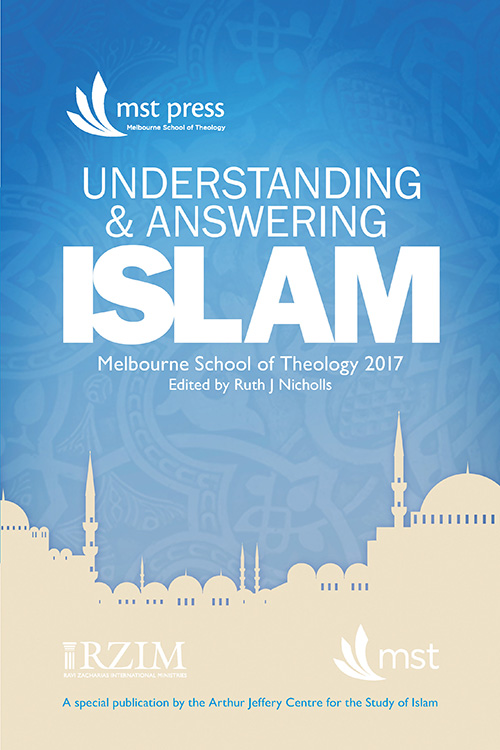 Understanding and Answering Islam
This volume comprises the papers from the Understanding and Answering Islam conference held at Melbourne School of Theology in 2017. It is our hope that they represent the best of a generous yet robust Christian scholarly approach to Islam. The reader will benefit from the latest in cutting–edge research concerning the textual history of the Qur'an and Muslim traditions. Nevertheless, as the conference title suggests, the aim of the gathering was not simply to describe and evaluate particular features of Islam, but also to suggest ways forward in Christian engagement with Muslims around such features. Much of this practical side was covered in interactive seminars during the conference, however this relational goal is signalled by the fact that the more technical papers forming the bulk of this book are actually and theologically bookended by calls to deeply know and love Muslims.