Life is hard for Ugandan refugees living on the southern Sudanese border. Battling tough conditions, and having already endured 20 years of war, internal displacement, and fear of further attacks, it's not surprising that people become stuck in a cycle of poverty and injustice.
But Rev Dr Walter Onen has a bold vision and burning desire—to see his people be whole once more.
As a long-distance student enrolled in Eastern College's Master of Transformational Development (MTD) course, Walter's focus is to help communities look at the assets they have instead of relying on support from the west.
"When I first heard this through the MTD, it was like a light bulb going on," he said.
Now Walter has created an organisation among the people in Gulu, a northern Ugandan city, in which rural families work in small groups to better each other and their families.
Inspired by the MTD Assets-Based Community Development subject, Walter encourages the members of the organisation to work in each other's fields so that more is harvested and permanent grain storage can be built, allowing the produce to be taken to market.
Senior Lecturer and head of the Master of Transformational Development course, Rev Dr Steve Bevis, loves to see these kinds of transformations—and he's seeing them all around the world!
The MTD was created to support and train people who are, generally, already working in countries where there are issues of poverty, injustice and sustainability.
As well as visiting Uganda, Steve also went to Zambia and Kenya earlier this year to meet with the MTD students in their communities.
"These are people like community development
workers or church leaders trying to help their organisations achieve general social change to benefit their own people," Steve says.
Steve says the MTD is helping them reflect on their practices; about how God's Kingdom changes their way of thinking and the way they go about things—from a Christian perspective.
The approach is to assist people to change their mindset to take a look at what they have, be positive, and do things on their own.
"Our students ask themselves, 'How do we try and work for social change and end poverty in this place?'"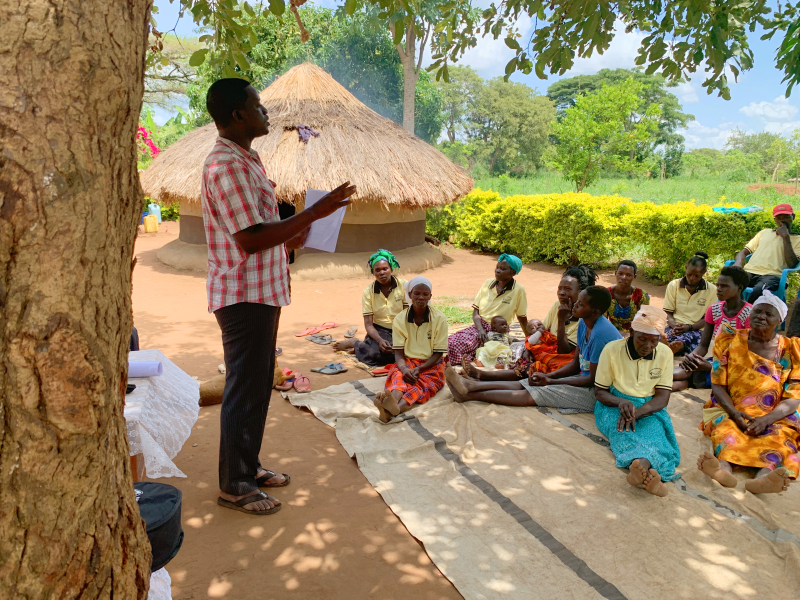 The course began in Australia and was originally aimed at people working in organisations such as World Vision or TearFund but it has always had an international focus.
Steve says the program does not encourage students to do essays and "sit around talking about ideas". Instead, it asks questions like:
An example of one practical outcome was when students began to look at traditional thatched huts. Thatch is known to catch fire, and roofs and walls are often eaten by rodents.
"We all thought, 'why don't we build some permanent dwellings?'" he explains. "The students achieved their goals not by waiting for somebody to come in and provide the materials or money, but by slowly earning the money through working together in normal agricultural practices."
Results like this build trust among people. Developments become tangible symbols of a future that people can achieve without outside assistance.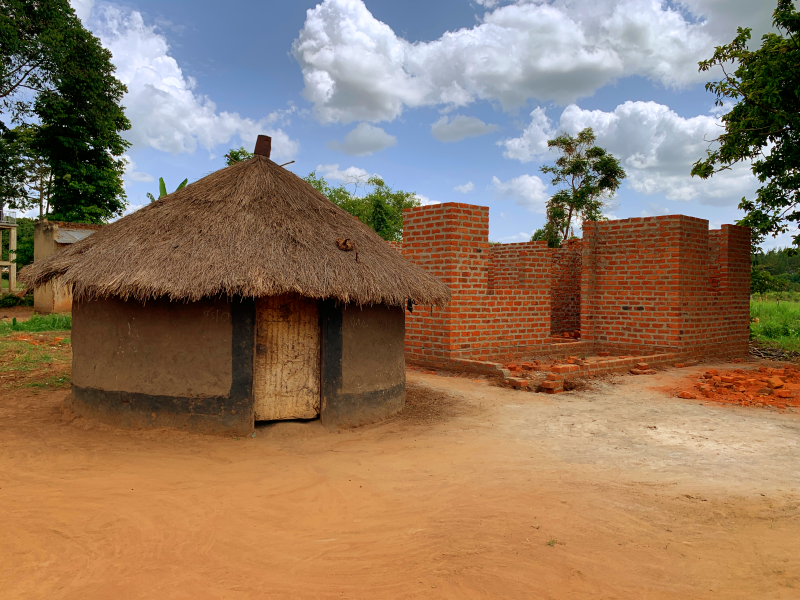 The majority of the MTD students are supported by sponsorship to cover their $10,000 annual college costs. Because most of them will never come to Eastern College Australia during their studies, Eastern needs to go to them—something which Steve is enthusiastic about.
"We go every semester to be part of week-long intensives with the students," he explains.
Steve, and other faulty members, regular visitors to countries in Sub-Saharan Africa, the Middle East and South-East Asia from where most of their 40 students hail.
The visits allow faculty and staff from Eastern College to learn about these communities, and adapt and fine-tune the syllabus. As Steve says, "There's no point us white fellas on the other side of the world constantly banging on about stuff that may not be relevant!"
They also love the overwhelming hospitality they experience in the home villages and cities of their students. "Being with Christian brothers and sisters in their homes is great," Steve says. "There's an 'arms wide open' welcome."
The last couple of years have been challenging due to COVID and there has been much less peer-to-peer support for the students.
"But what came across during that time is that the world is changing. We're all more connected through big issues, like the impacts of climate change," Steve says. "They're also seeing the West retreat into its own little shell, saying things like, 'Australia first' and 'America first'. And they're starting to talk about how they can, in a sense, do more with less of our support."
"I think that's a good thing."