We are so excited to announce that our Reformation Study Tour 2024 is now open to applicants
WHEN
January 2024
WHO
Theology Lecturer, Rev Dr Michael Bräutigam and Executive Principal, Rev Tim Meyers will be leading this immersive tour. You'll be accompanied by a passionate cohort of Theology students who are excited to immerse themselves in the real-life experience and history of The Protestant Reformation, which started 500 years ago!
WHERE
 Visit the major sites of the European Reformation across Germany, Switzerland, and France.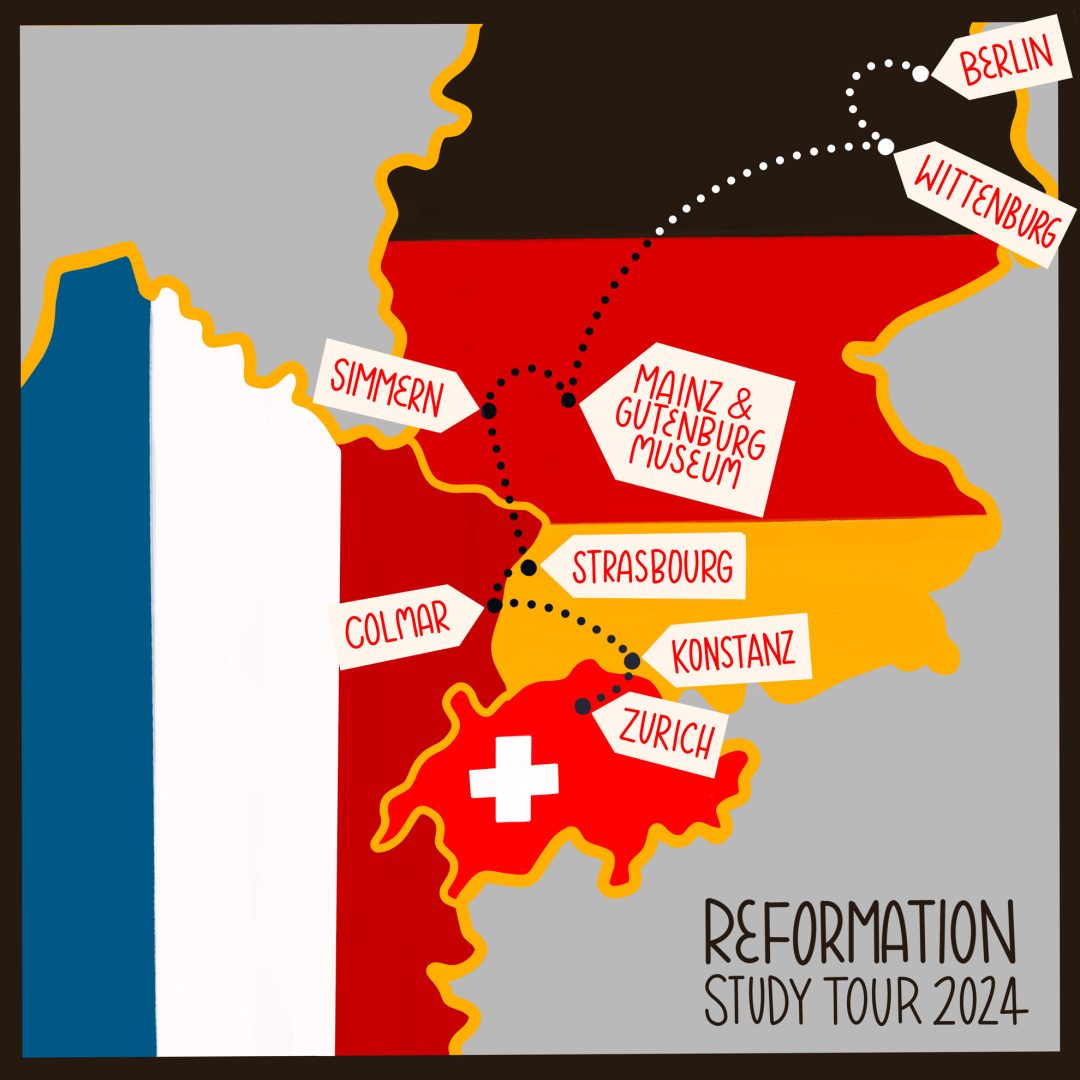 Germany | Switzerland | France
Berlin
Wittenberg
Martin Luther translated the New Testament here!
Mainz
Gutenberg Museum
Simmern/Hunsrück
Stay with Christians and get to know them and their faith in the context of their history and location.
Strasbourg
Martin Bucer and John Calvin
Konstanz
Jan Hus
Zurich
Ulrich Zwingli
WHAT YOU WILL DISCOVER AND EXPERIENCE
Meet with German Christians and ask them how the Reformation has impacted them.
Make new friends
Run a German church service with your new friends
Discover more about the contrast between Protestantism and Roman Catholisism at the time of the creation of the Gutenberg press?
Answer the question, why does it matter that you're a protestant?
What connects you to Martin Luther?
How does this impact our faith today?
Find out: Why does it matter that you are a Protestant?
Travelling abroad adds a new layer of experience to the Church History classroom study.
Discover Church History at the sites where things happened. This will leave an impact on you, transforming you in a way that you may not have expected.
We can't wait!
Ready to go? Get in touch and apply now!
We have limited spaces available so get in touch to find out more.