Howard (John Howard) Barclay went to be with the Lord on Sunday, February 10th, 2019, at home, surrounded by the family he adored, and who adored him. He was 93 years old.
Howard graduated from MBI in 1946. He served on the Board of BCV and MST in the seventies and in the nineties until his retirement. Howard was made a Life Member in recognition of his service to the Board and College. He was a faithful member of the Prayer Fellowship until November 2018 and prayed for MST up to his death.
Howard's parents were part of the Palmer Street Mission in Fitzroy and commenced praying for Nepal in 1911. They established the Australia Nepalese Mission in 1917. Founding missionaries were John and Lillian Coombe who served for 25 years on the Indo-Nepal border but never able to enter Nepal. Howard joined the Regions Beyond Missionary Union and followed Betty Cane to Northern India where they married in 1953. They moved to Nepal in 1960 and were some of the earliest workers with the United Mission to Nepal, formed in 1954 when Nepal's borders opened to the world.
When their son John was at school in South India, Howard and Betty (who was pregnant with Margie) walked for five days over rugged mountains, from Kathmandu to Amp Pipal, with two small children, Ruth and Heather. Howard established several schools in the Gorkha District and Betty nursed in the clinic that later became Amp Pipal Hospital.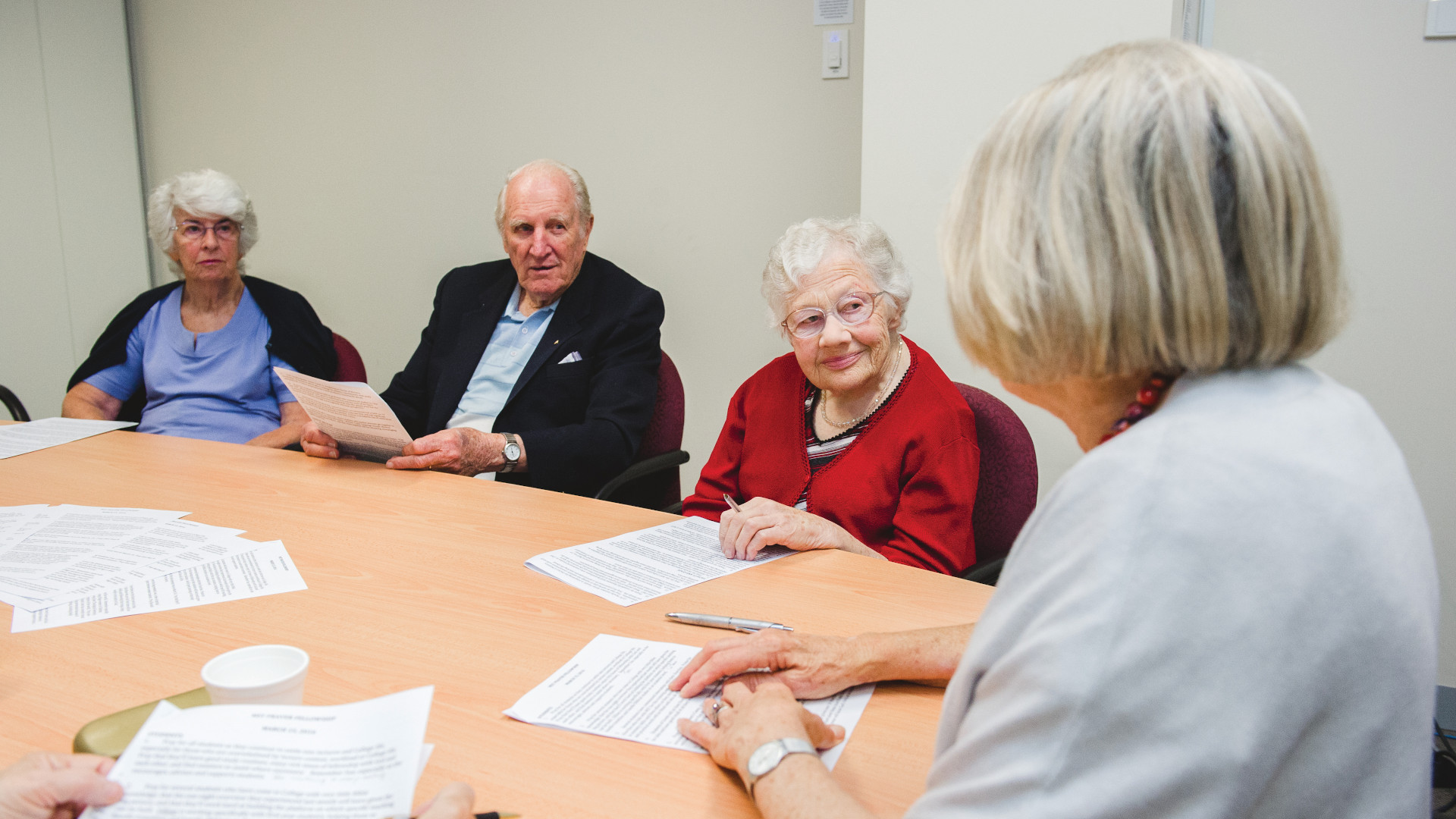 Howard is remembered around the world as UMN Education Secretary, Personnel Counsellor (with Betty), then Director of the United Mission to Nepal (1984-90). He was respected and loved for his wise and godly leadership, encouragement of national Church leaders, love for his staff and the Nepali people and his selfless, effective service.
He had the reputation of being the fastest expatriate trekker in the country, for speaking Nepali like a local and for loving to ride his motorbike as fast as possible! In the Queen's Birthday honours, 1994, Howard was awarded a Member of the Order of Australia for his ministry to the developing world, especially Nepal.
Howard was National Director for Bible and Medical Missionary Fellowship (BMMF) Australia, now Interserve, from 1972-1980. During this time, Partner numbers rose from ten to 40. For part of the time, he was also Director for New Zealand. He sat on the Boards of Missions Interlink and the Evangelical Alliance, and on the Council of Reference of several organisations. He was always actively involved in his Church and frequently preached in churches throughout the country.
After retirement, Howard and Betty continued to be remarkably active. They returned to Nepal for a time. Later spending ten months in war torn Afghanistan where Howard was Interim Director of the International Assistance Mission. Family tell of his vehicle being highjacked and Howard refusing to hand over his briefcase, even as rockets hit their roof and door frame. Again, filling a need, Howard spent six months as Personnel Director of Joint Christian Services in Mongolia's winter, back in Australia he served for a time as Interim Director of Mobile Mission Maintenance.
Howard will be remembered for who he was, as much as for his gifts, skills and achievements. He trusted Jesus at nine years of age and served him wholeheartedly all of his life. His son, John, said: "No-one else I have ever known has so wonderfully reflected God's love or exemplified what it is to be a follower of Jesus". The joy of Howard's commitment and service for Jesus was contagious; as well he was a wise missionary statesman, capable preacher and teacher. Howard was at ease as a natural leader; his rapport with people was immediate, caring deeply for others and desiring only that they reach their full potential. Blessed with abounding energy, enthusiasm, positivity and courage; he was an accomplished musician; his ready wit and sense of fun were never far from the surface.
"No-one else I have ever known has so wonderfully reflected God's love or exemplified what it is to be a follower of Jesus"
Members of the Prayer Fellowship, and others, will never forget the love, reverence and gratitude with which Howard prayed, or his keen insight as he made requests of God. His prayers took others to the foot of the Throne.
In recent years, Howard lived positively and actively with dementia, even continuing to serve, speak and encourage in a remarkable way. Our brother in the Lord never lost his smile, sense of fun or keen wit. Howard could even thank God with a full heart for his old age! A fall last Christmas saw him in hospital where it was discovered that cancer had returned. He declined slowly and then, in the last couple of weeks, became very frail.
He was joy-filled and positive to the end – ready and eager for heaven. Hundreds joined together on Tuesday 19th February to give thanks for Howard's truly amazing life: the life of a great but humble man in whom the life of God was ever evident