When Bible College Victoria (BCV) alumnus, Andrew Menzies, began in his current role as senior pastor at Mitcham Baptist Church in May 2020, he was allowed only five people (including himself) in the building for his induction.
Kicking off a new position in the depths of a pandemic lockdown was not exactly business as usual.
"It took me two years to meet everyone," he says. "But God was in it, so it wasn't hard. It was weird, but not hard."
In fact, Andrew believes the impact of the pandemic on the church was perhaps more beneficial than many first realised.
"The truth is that the way we were doing church wasn't working," he says.
Andrew believes that the European models of church most denominations in Australia have inherited are holding up a cultural identity that is no longer meaningful.
"We copy models from the US that don't work either," he says. "What we need to do instead, is listen to our neighbour, love our neighbour and lean in to what the Spirit is doing."
"We need to stop trying to colonise and start being a neighbour."
Andrew believes Mitcham Baptist Church is now much more responsive to their community, thanks to the COVID years, by becoming heavily involved in a community meals program that partners with other local organisations. It is an expression of his view that theology should be reflected in local contexts, with an outward, missional orientation that embraces those on the fringes.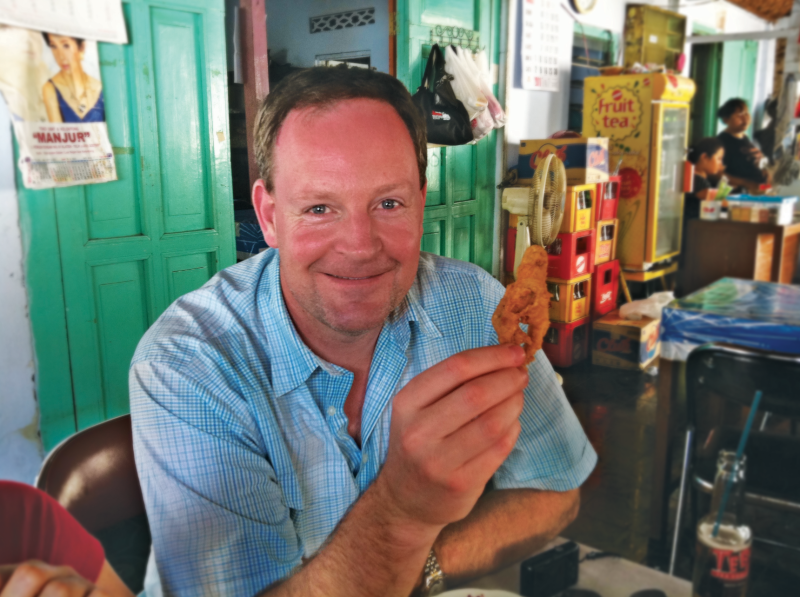 Previously the principal of Stirling Theological College, Andrew was involved in the establishment of the University of Divinity and has worked in churches large and small since the early 1990s. He has a Master of Ministry (Charles Sturt University – St Mark's National Theological Centre) and a Doctor of Ministry from Fuller Theological Seminary, California. He is married to Kim and they have two children.
Andrew believes narrative is essential to understanding ourselves, and our faith, citing Australian writers such as Tim Winton, Richard Flannery and Geraldine Brooks—and greats like Dostoevsky, Tolstoy, Dickens and Hardy—as important influences that open up his perspective and remind him of the human impact of all we do.
He also credits his years at MST (or Bible College Victoria, as it was then) studying part-time for a Bachelor of Ministry from 1992–97, with the frameworks he still clings to today.
"Whether they relate to pastoral counselling, preaching or strategic thinking, I'm grateful for that investment," Andrew says.
"For example, in our preaching course, the first thing we did was a one-week intensive that walked us through the whole Bible. It gave us a narrative to fit into."
"We live in a story and it's how we see the world," he says. "We need to recover narrative, otherwise we're just giving dry information that doesn't make sense."
Header image: BCV Alumnus Andrew Menzies pictured (centre) with church planters near Salatiga, Central Java.